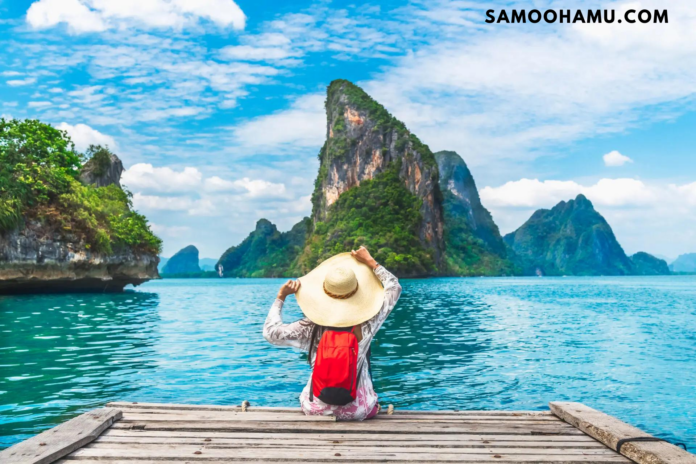 Welcome, wanderlust seekers and adventure enthusiasts! If you're tired of exploring the same old tourist traps and yearn for something new and extraordinary, then this blog post is just for you. We're here to shine a spotlight on the unsung heroes of travel – the underrated cities that often fly under the radar but hold untold wonders waiting to be discovered.
While popular destinations like Paris, New York, and Tokyo have their undeniable charm, there's something alluring about venturing off the beaten path and immersing yourself in lesser-known locales. These hidden gems offer a unique blend of culture, history, culinary delights, and breathtaking sights that will leave you awestruck.
So pack your bags (and don't forget your sense of adventure!) as we embark on a journey to uncover ten remarkable yet oft-overlooked cities around the world. From vibrant metropolises brimming with innovation to tranquil oases nestled amidst nature's bounty – these are the places where memories are made.
Join us as we delve into why exploring offbeat destinations should be at the top of every traveler's bucket list. Get ready to add these overlooked cities to your itinerary because trust us when we say they deserve all your attention!
Let's dive right into our list of top 10 most underrated cities in the world that are simply begging to be explored!
1. Düsseldorf, Germany
Looking for a European city that combines rich history, vibrant culture, and a thriving art scene? Look no further than the underrated gem of Düsseldorf in Germany. Nestled along the banks of the Rhine River, this city offers a unique blend of old-world charm and modern sophistication.
Step into the historic Altstadt district, also known as "the longest bar in the world," where you'll find charming streets lined with traditional German pubs serving up delicious local brews. As you stroll through this lively area, be sure to admire the beautifully preserved buildings that showcase Düsseldorf's architectural heritage.
Art enthusiasts will be delighted by Düsseldorf's impressive selection of museums and galleries. The city is home to Kunstakademie Düsseldorf, one of Europe's leading art academies that has produced renowned artists like Joseph Beuys and Gerhard Richter. Explore contemporary masterpieces at Kunstsammlung Nordrhein-Westfalen or soak up some culture at K20 – an architectural marvel in itself.
For shopaholics, don't miss out on Königsallee (affectionately called Kö), one of Europe's most exclusive shopping boulevards. This tree-lined street is adorned with high-end boutiques offering luxury brands from around the world.
Nature lovers can escape to Rheinpark Golzheim or take a relaxing boat ride along the picturesque Rhine River while enjoying scenic views of the city skyline. And when it comes to dining options, foodies will discover a delightful mix of traditional German cuisine and international flavors throughout Düsseldorf's diverse culinary scene.
Whether you're exploring its historic landmarks or immersing yourself in its vibrant cultural offerings, Düsseldorf promises an unforgettable experience for travelers seeking something offbeat yet captivating. So why not add this hidden treasure to your travel itinerary and see what makes it one of Europe's best-kept secrets?
2. Seoul, South Korea
Seoul, South Korea – the vibrant and dynamic city that seems to effortlessly blend tradition with modernity. Nestled amidst towering skyscrapers and ancient palaces, Seoul offers a unique cultural experience like no other.
One of the highlights of this underrated city is its bustling street markets. From Myeongdong's shopping haven to Gwangjang Market's mouthwatering street food stalls, you'll find yourself immersed in a sensory overload of sights, sounds, and flavors.
But it's not just about the hustle and bustle. Seoul also has serene spots where you can retreat from the urban chaos. Take a stroll along Cheonggyecheon Stream or wander through the peaceful gardens of Changdeokgung Palace for some much-needed tranquility.
Korean cuisine is another reason why Seoul deserves recognition on your travel list. Indulge in delectable dishes like bibimbap (a rice bowl topped with various vegetables and meat), samgyeopsal (grilled pork belly), or Korean barbecue – an absolute must-try!
For history enthusiasts, exploring UNESCO World Heritage sites such as Jongmyo Shrine and Hwaseong Fortress will take you back in time to Korea's rich past.
And let's not forget about K-pop! Experience the excitement by visiting music studios or catching live performances at venues like Hongdae or Gangnam District.
With its modern infrastructure, efficient public transportation system, warm hospitality of locals known as "han," Seoul truly deserves its place among the top 10 most underrated cities in the world. So pack your bags and discover all that this captivating city has to offer!
3. Darwin, Australia
Located in the tropical north of Australia, Darwin is a hidden gem waiting to be discovered. With its laid-back atmosphere and unique blend of cultures, this vibrant city offers an offbeat experience like no other.
One of the highlights of Darwin is its stunning natural beauty. From the breathtaking sunsets over Mindil Beach to the tranquil waterfalls at Litchfield National Park, there are endless opportunities for outdoor exploration. Adventure seekers can also take a crocodile cruise on the Adelaide River or go fishing in Darwin Harbour.
For history buffs, Darwin has a rich World War II heritage. The city was bombed by Japanese forces during the war and remnants can still be seen today at sites such as the East Point Military Museum and the Defence of Darwin Experience.
Darwin's multiculturalism is another aspect that sets it apart from other Australian cities. With a large indigenous population and influences from Southeast Asia, you'll find an array of international cuisines to tantalize your taste buds at the bustling markets and local eateries.
Don't miss out on experiencing one of Australia's most underrated cities – visit Darwin and immerse yourself in its unique charm!
4. Osaka, Japan
Osaka, Japan – a hidden gem waiting to be discovered! Nestled among the bustling cities of Tokyo and Kyoto, Osaka often gets overlooked by travelers. But don't let that fool you – this vibrant city has so much to offer.
Osaka is known as the "Kitchen of Japan" for good reason. The local cuisine is absolutely mouthwatering, with street food stalls serving up delicious takoyaki (octopus balls) and okonomiyaki (savory pancakes) at every corner. And if you're a sushi lover, don't miss out on trying some of the freshest seafood in Dotonbori!
But it's not just about the food in Osaka. This city also boasts stunning architecture and rich history. Visit the iconic Osaka Castle and immerse yourself in its fascinating past as you explore its grand halls and beautiful gardens.
For those seeking a bit of retail therapy, head over to Shinsaibashi Shopping Street or Amerikamura for some unique fashion finds. And if you're a tech enthusiast, make sure to visit Den Den Town – Osaka's answer to Akihabara – where you can find all kinds of gadgets and anime merchandise.
Additionally, no trip to Osaka would be complete without experiencing its lively nightlife scene. From traditional izakayas serving sake late into the night to vibrant clubs playing cutting-edge music trends – there's something for everyone here!
So why wait? Pack your bags and get ready to uncover the wonders of Osaka – an underrated city that will leave you enchanted with its culture, flavors, and endless adventures!
5. Adelaide, Australia
Adelaide, Australia – a city that often gets overshadowed by its more popular counterparts like Sydney and Melbourne. But this hidden gem deserves to be explored and appreciated for its unique charm.
Nestled between the rolling Adelaide Hills and the stunning coastline of Gulf St Vincent, Adelaide boasts a perfect blend of natural beauty and urban elegance. The city is known for its wide streets, beautiful parks, and pristine beaches that stretch as far as the eye can see.
One of the highlights of visiting Adelaide is exploring the vibrant food scene. From trendy cafes to world-class restaurants, there's something to satisfy every craving. Don't forget to try some local delicacies like Kangaroo meat or a traditional Aussie meat pie!
For art enthusiasts, Adelaide offers an array of galleries and museums showcasing both local talent and international works. Be sure to visit the iconic Art Gallery of South Australia or take a stroll through North Terrace where you'll find cultural institutions such as the State Library and South Australian Museum.
Nature lovers will also find their paradise in Adelaide with countless opportunities for outdoor adventures nearby. Take a hike in Morialta Conservation Park or head out on a wine tasting tour in one of the surrounding wine regions like Barossa Valley or McLaren Vale.
With its laid-back atmosphere, friendly locals, and plethora of attractions waiting to be discovered, it's no wonder why Adelaide has begun gaining recognition as an underrated destination worth exploring. So next time you're planning your trip Down Under, make sure not to overlook this captivating city!
6. Taipei, Taiwan
Taipei, Taiwan – a hidden gem nestled in the heart of Asia. This vibrant city is often overshadowed by its more popular neighbors like Tokyo and Seoul, but don't let that fool you. Taipei has so much to offer for the intrepid traveler seeking an offbeat adventure.
First and foremost, Taipei is a food lover's paradise. The night markets here are legendary, where you can indulge in mouthwatering street food like stinky tofu and bubble tea. And if you're feeling adventurous, be sure to try some snake soup or pig's blood cake!
Beyond its culinary delights, Taipei boasts a rich cultural heritage waiting to be explored. From ancient temples like Longshan Temple to modern architectural marvels like Taipei 101, there's something for everyone here.
Nature enthusiasts will also find solace in Taipei's surrounding mountains and national parks. Take a hike up Elephant Mountain for breathtaking views of the city skyline or escape into the peaceful embrace of Yangmingshan National Park.
And let's not forget about shopping! Taipei is home to countless shopping malls and bustling markets where you can score unique finds at affordable prices.
With its friendly locals, efficient public transportation system, and endless attractions, it's no wonder why visitors fall in love with this underrated city time and time again. So pack your bags and get ready to uncover the charm of Taipei – a destination that truly deserves more recognition on every traveler's bucket list!
7. Phoenix, US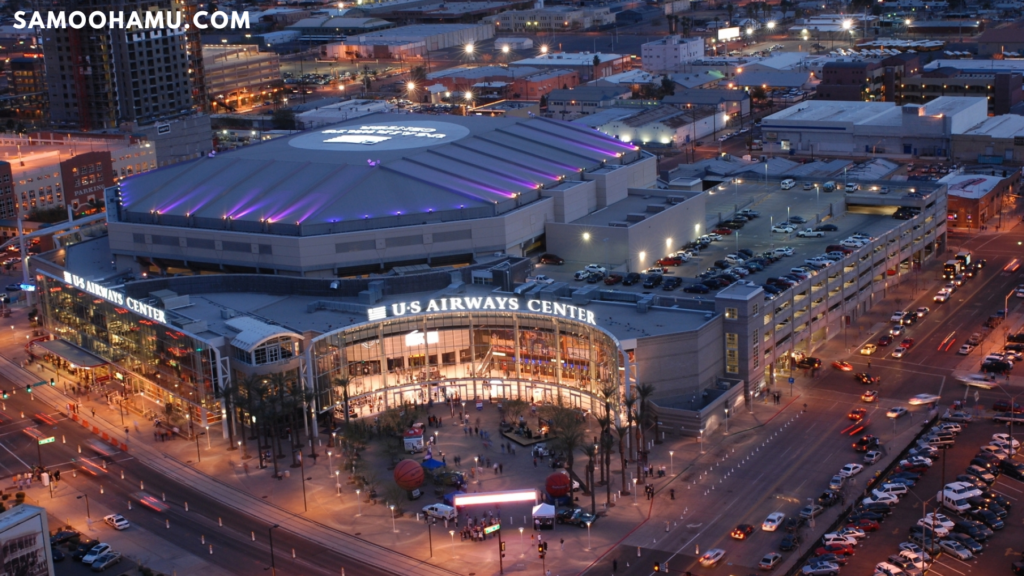 Phoenix, Arizona might not be the first city that comes to mind when you think of must-visit destinations in the United States. But this desert oasis has a charm all its own that is often overlooked by travelers. With its year-round sunshine, stunning natural landscapes, and vibrant cultural scene, Phoenix offers a unique experience for those who venture off the beaten path.
One of the highlights of visiting Phoenix is exploring its breathtaking outdoor attractions. From hiking trails in Camelback Mountain to scenic drives through Canyon Lake and Tonto National Forest, nature enthusiasts will find plenty to keep them captivated. The city's Desert Botanical Garden is also a must-see, showcasing an impressive collection of desert plants from around the world.
For art lovers, downtown Phoenix boasts numerous galleries and museums that showcase both contemporary and Native American art. The Heard Museum provides insightful exhibits on Native American history and culture, while Roosevelt Row features an eclectic mix of street art and local artist studios.
Foodies will delight in Phoenix's culinary offerings which reflect influences from various cultures. From trendy restaurants serving farm-to-table cuisine to authentic Mexican eateries dishing up mouthwatering tacos and enchiladas, there's something for every palate.
Shopping enthusiasts can explore Scottsdale Fashion Square, one of the largest malls in America with upscale brands like Gucci and Louis Vuitton alongside local boutiques offering unique finds. If you prefer a more eclectic shopping experience head over to Melrose District or Roosevelt Row where you'll discover vintage shops filled with treasures waiting to be unearthed.
With its warm climate throughout most of the year, Phoenix also hosts a variety of festivals and events that celebrate everything from music and arts to food and culture. You can catch live performances at venues like Symphony Hall or attend one-of-a-kind events such as First Fridays Art Walk where artists open their studios to visitors.
So next time you're planning your travel itinerary consider adding Phoenix as an underrated gem worth exploring. Whether you're seeking outdoor adventures, cultural immersion, or simply a relaxing
8. Toronto, Canada
Toronto, Canada – a city that often gets overshadowed by its more popular sibling, Vancouver. But don't let that fool you; Toronto is a hidden gem waiting to be explored.
First and foremost, Toronto's diverse culture is one of its biggest draws. With over 200 ethnicities calling this city home, it's like taking a whirlwind trip around the world without leaving Canadian soil! From Chinatown to Little India, each neighborhood has its own unique flavor and charm.
But it's not just the cultural diversity that sets Toronto apart. The city is also renowned for its vibrant arts and entertainment scene. From the iconic Royal Ontario Museum to the bustling theater district in downtown, there are endless opportunities for art enthusiasts to indulge their passions.
And let's not forget about food! Toronto boasts an incredible culinary landscape with cuisine from every corner of the globe. Whether you're craving dim sum or poutine (a Canadian delicacy), your taste buds will never be bored in this gastronomic paradise.
Beyond culture and cuisine, Toronto offers some breathtaking natural beauty as well. With Lake Ontario on one side and sprawling parks on the other, outdoor enthusiasts can enjoy kayaking along the waterfront or exploring nature trails within minutes of downtown.
Shopping aficionados will find themselves in heaven with Toronto's numerous malls and boutique shops offering everything from high-end luxury brands to local designers' creations.
So next time you're planning a trip to Canada, don't overlook Toronto. This underrated city has so much to offer – from its multicultural tapestry to its thriving arts scene – making it truly deserving of being on any traveler's must-visit list!
9. Ulaanbaatar, Mongolia
Ulaanbaatar, the capital of Mongolia, may not be the first city that comes to mind when you think of travel destinations. However, this hidden gem is definitely worth exploring for its unique charm and rich cultural heritage.
As you wander through the streets of Ulaanbaatar, you'll be captivated by the juxtaposition of modern skyscrapers against traditional nomadic yurts scattered throughout the city. The vibrant markets offer a sensory overload with their colorful array of goods and mouthwatering local delicacies.
One of the highlights of visiting Ulaanbaatar is experiencing Mongolian hospitality firsthand. The locals are warm and welcoming, eager to share their traditions and way of life with curious travelers. Don't miss out on attending a traditional Mongolian concert or witnessing a thrilling Naadam festival, where ancient sports such as horse racing and wrestling take center stage.
For nature enthusiasts, Ulaanbaatar serves as a gateway to breathtaking landscapes just beyond its borders. Explore Terelj National Park's majestic mountains, crystal-clear lakes, and lush meadows – perfect for hiking or horseback riding adventures.
Intrigued by history? Dive into Mongolia's past at museums like the National Museum of Mongolia or pay homage at Gandantegchinlen Monastery – an important spiritual hub in Tibetan Buddhism.
Ulaanbaatar may not receive as much attention as other global cities but it has its own undeniable allure waiting to be discovered. So why not venture off the beaten path and explore this underrated destination that promises awe-inspiring experiences and memories that will last a lifetime?
10. Chiang Mai, Thailand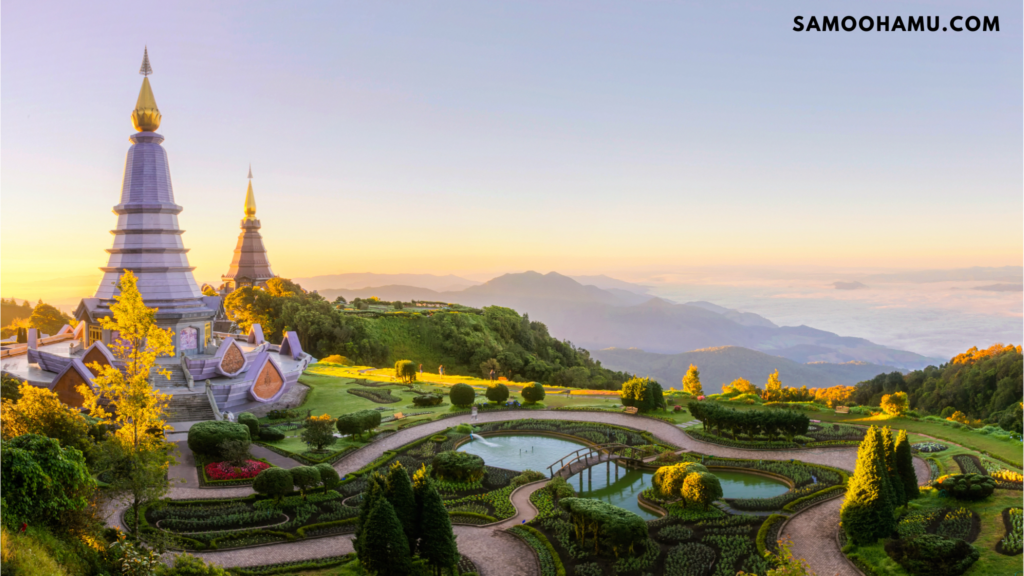 Last but certainly not least on our list of underrated cities is the enchanting Chiang Mai, nestled in the lush mountains of Northern Thailand. This cultural hub offers a unique blend of ancient temples, vibrant markets, and breathtaking natural beauty that will leave you spellbound.
Step into a world where time seems to stand still as you explore centuries-old temples like Wat Phra That Doi Suthep and Wat Chedi Luang. Immerse yourself in the local way of life by joining a traditional Thai cooking class or visiting one of the many bustling street markets.
But it's not just the rich history and culture that make Chiang Mai special. The city also serves as a gateway to incredible outdoor adventures. Trek through picturesque landscapes dotted with cascading waterfalls and hidden hill tribe villages. Or embark on an adrenaline-pumping zip-lining experience through dense jungles.
After days filled with exploration, indulge in some well-deserved relaxation at one of Chiang Mai's renowned spas or rejuvenate your senses with a traditional Thai massage.
In conclusion (without actually saying "in conclusion"), these ten overlooked cities have so much to offer for intrepid travelers seeking something offbeat and extraordinary. From Germany to Mongolia, each destination boasts its own unique charm waiting to be discovered.
So forget about following the crowds and set out on an adventure that will take you beyond popular tourist destinations. Dive into these hidden gems and create unforgettable memories that will last a lifetime!
Remember, sometimes it's those lesser-known places that hold the greatest surprises!